Are you still managing routes manually? It's time to start using route management software to seamlessly connect your fleet with a dispatching and scheduling platform so your back office team does not have to personally manage those tasks themselves.
Transign offers a route management software solution that is developed to automatically collect data from dispatchers, including schedule adherence, locations via GPS, emergencies, and breakdowns. It can be integrated with your existing route management system to deliver critical information to the passenger information system and other related peripherals in your vehicles as well.
Transign's route management software makes it easier for dispatchers to assign routes and track vehicles. That way, they can monitor route deviations, delays, idling, accidents, excessive speeding, and emergencies. It offers insight into driver schedules and into every vehicle's real-time and up-to-date roadworthy status. The platform lets you send custom text messages to every driver and store any event information electronically. A computerized map is provided to help dispatchers pinpoint the exact and current location of every vehicle on the map.
Use the route management software with Transign's passenger information systems for an easier way to manage driver assignments, track events, and oversee vehicle location and adherence to schedules.
Buy America - Made in the USA
Our Route Management Software™ Signs are proudly made in Michigan in full compliance with the Buy America Act.
About Transign
Transign has been supplying the transit industry with Route Management Software for over 60 years. Under the committed leadership of the owners and management team, Transign continues to serve the transit industry, backed up by real customer service and technical support.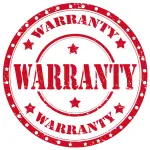 Limited Lifetime Warranty
The Route Management Software™ comes with a lifetime warranty that outlasts the lifetime of most vehicles (10 years or the life of the vehicle), which means our products are built to exceed your expectations in reliability and performance. All of our product come with excellent customer service and our Rapid Return Guarantee. For details about our Limited Lifetime Warranty on our Route Management Software™. click here.
Contact Us
To order Transign Route Management Software, or for more information, call us Toll Free at (855) 535-7446. We are happy to assist you and answer any questions you may have.