Transign is a huge advocate for smart transportation solutions that cater to universal integration and simplistic operations. Our ITS (Intelligent Transportation System, by Passio Technologies) makes use of inter-connected devices that work together toward increased efficiency and safety by streamlining the tasks of operators, directors, maintenance professionals and technicians. Passenger benefits of the ITS exceed typical efficiencies because they also offer advantages in the areas of accessibility, public safety, and other basic passenger needs. Passengers benefit from the enhanced communication that the ITS solution offers through its voice announcement system, while riders with disabilities that require additional hardware and services to help them navigate the transportation system safely also benefit from the comfort, safety, and efficient ridership of MDTs (mobile data terminals).

More than automatic on board voice announcements, passengers also enjoy other integrated functions, like next stop announcements for approaching terminals and stops, passenger safety alerts, and ADA-compliant public service messages on board buses. Integrated transport and software solutions make it easier for bus operators and transit business owners to ensure compliance with industry standards that specify the number of required devices per transit vehicles that are operating within medium to large scale fixed routes. This is to make sure that passengers - particularly those with disabilities - are served with ample amenities to provide them a safe and comfortable ride.

All connected devices may operate from a central MDT, which incorporates everything from Geo-fencing route stops and maps, to on board advertising, stop request signs, announcements, passenger information displays, and other critical transit requirements. Along with on-board announcements, integrated and automated voice prompts may also be used to alert people waiting at stops about approaching buses and safety alerts, especially on busy crosswalks and intersections. This allows for added convenience and safety, especially for the visually impaired.
Buy America - Made in the USA
Our Voice Announcements System are proudly made in Michigan in full compliance with the Buy America Act.
About Transign
Transign has been supplying the transit industry with destination signs for over 60 years. Under the committed leadership of the owners and management team, Transign continues to serve the transit industry, backed up by real customer service and technical support.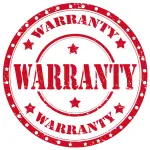 Limited Lifetime Warranty
We stand behind all of our products with a Limited Lifetime Warranty. All of our signs come with excellent customer service and our Rapid Return Guarantee. For details about our Limited Lifetime Warranty for our Voice Announcements System click here.
Contact Us
To order Voice Announcements System, or for more information, call us Toll Free at (855) 535-7446. We are happy to assist you and answer any questions you may have.