Changes to the local bus routes have to be communicated efficiently to the riding public so that they can reorganize their trip ahead of time. Transign can help you do this. We offer passenger information solutions to help provide up-to-date schedules and communicate route changes to your fleet. Connect them with your dispatching and scheduling software in your back office and gain the data your dispatchers need to accurately locate your buses via GPS, verify schedule adherence, and identify any events that may affect local bus routes, such as emergencies and vehicle breakdowns.
Most commuters these days check local bus routes through apps that they can easily access through their phones. Such technologies enable them to manage their commutes more effectively. It is very important for dispatchers to stay on top of any changes to the local bus routes, too, so they can efficiently control the fleet. The data can also be useful when they need to quickly reassign specific buses to certain routes based on select criteria.
Apart from monitoring bus routes, dispatchers should be able to look up driver schedules, determine the status of every vehicle on the road, and collect event information automatically. They will be able to identify the exact and real-time location of the buses on a computer-generated map and determine if the bus is on the move when the icon representing the vehicle moves, too. This is possible with real-time GPS updates.

Buy America - Made in the USA
Our Local Bus Routes™ are proudly made in Michigan in full compliance with the Buy America Act.
About Transign
Transign has been supplying the transit industry with Local Bus Routes for over 60 years. Under the committed leadership of the owners and management team, Transign continues to serve the transit industry, backed up by real customer service and technical support.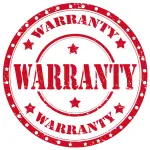 Limited Lifetime Warranty
The Local Bus Routes™ comes with a lifetime warranty that outlasts the lifetime of most vehicles (10 years or the life of the vehicle), which means our Local bus routes are built to exceed your expectations in reliability and performance. All of our products come with excellent customer service and our Rapid Return Guarantee. For details about our Limited Lifetime Warranty on our Local Bus Routes™. click here.
Contact Us
To order Transign Local Bus Routes, or for more information, call us Toll Free at (855) 535-7446. We are happy to assist you and answer any questions you may have.