Transign's® Hands-Free control options create a safer environment for public transportation systems, enabling bus operators to have less distraction while giving passengers a safe ride to their destination. With GPS connectivity, our LED Destinator EnCompass™ signage will change the messages displayed for all interior and exterior signage based on the bus' location, allowing the driver to attend to roads, stops, and on-board passengers. Upgrading to the LED Destinator EnCompass™ sign system gives your transit agency an affordable solution to improve services, communication, increase ridership, and run more efficiently, maximizing revenue.


Superior Safety, Reliability and Performance
GPS-based message progression
Helps eliminate driver distractions and encourages safer driving habits
Ensures accurate messages
$ No subscription, ZERO yearly cost
Provides real-time route information
Reduces service interruptions caused by equipment failure or human error
Improved communication with riders
Destination/Route information is clear, accurate, and timely
Synchronize interior messages, next stop announcements & more
Creates additional opportunities for local advertisement revenue
Automated Voice Announcement, Passenger Counting, GPS/AVL Tracking, and Driver Time/Schedule Management also available
Smart, Efficient and Accurate route management
Our LED Destinator EnCompass™ system is configurable via a secure web interface with pre-set routes, interest points, and landmarks, allowing you to display custom messages at each desired trigger point. For greatest efficiency, route updates are applied automatically to each device wirelessly at chosen intervals. The optional 3G/cellular dispatch system can remotely assign message updates, detours, and stop changes, and can provide instant communication between drivers and dispatch operations.
Advanced Incromaxx touch-screen MDT by Passio Technologies
Easy to use touch-screen interface
Many mounting options available
Extremely accurate external SiRF GPS
Ruggedized for daily use and vibration
Configuration and updates included
Trigger points based on actual route
Can also display driver name, route name, current temperature/date, arrival and departure time or external RSS feed
Buy America - Made in the USA
Our LED EnCompass & LED Destinator® Signs are proudly made in Michigan in full compliance with the Buy America Act.
About Transign
Transign has been supplying the transit industry with destination signs for over 60 years. Under the committed leadership of the owners and management team, Transign continues to serve the transit industry, backed up by real customer service and technical support.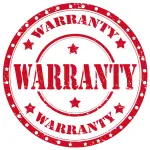 Limited Lifetime Warranty
The LED Destinator® signs come with a lifetime warranty that outlasts the lifetime of most vehicles (10 years or the life of the vehicle), which means our signs are built to exceed your expectations in reliability and performance. All of our signs come with excellent customer service and our Rapid Return Guarantee. For details about our Limited Lifetime Warranty on our LED Destinator® signs. click here.
Contact Us
To order Transign LED Destinator EnCompass, or for more information, call us Toll Free at (855) 535-7446. We are happy to assist you and answer any questions you may have.