Transign has been making roller curtain signs for the transit industry since 1959. These curtain signs, also known as destination blinds, rollsigns, or destination scrolls, offer several key advantages.
Since 1959, Transign has been the industry's leading manufacturer of roller curtain signs and destination blinds. Upgraded with modern conveniences such as efficient LED backlighting and electric motors, these custom scrolling signs can be used for destination, PR, branding, or advertisement purposes while still offering an authentic classic appeal. Our in-house graphic design team can quickly create custom curtains to meet your logo, color, hi-res graphics and special font requirements. Available in a variety of sizes and designs, they are easy to install, fire-resistant, and virtually maintenance-free. Roller signs are an affordable alternative to LED scrolling signs for cutaway buses and trolleys, while still offering excellent visibility (up to 500 feet) and fully ADA compliant fonts and colors. Curtain updates and reprints are available for your ever-changing fleet needs. All Transign products are proudly made in Michigan, USA, in full compliance with Buy America standards, and are backed by excellent warranties and local customer support.
Affordable
Easy installation

Cost efficient

Excellent clarity and readability

High-res logos and custom graphics

Perfect for fleets

Virtually maintenance-free

Variety of sizes to fit most buses
Efficient.
Reliable, energy efficient LED backlight

Made from fire safe Mylar

Anti-glare finish

Front or side installation

Custom widths from 23`` to 54``

Up to 120 destinations/readings

Excellent customer service
With our in-house graphic design capabilities we can quickly create the curtain sign that meets your requirements, including color, hi-res graphics, logos and special fonts. By printing directly on mylar film using high-end digital ink-jet printers, Transign provides fast turn-around on your destination signs.
Spare Parts for Curtain Sign Mechanisms
Transign stocks a large inventory of spare parts for curtain sign mechanisms to keep your signs in top working condition, year after year.
Buy America - Made in the USA
Our Roller Curtain Destination Signs are proudly made in Michigan in full compliance with the Buy America Act.
About Transign
Transign has been supplying the transit industry with destination signs for over 60 years. Under the committed leadership of the owners and management team, Transign continues to serve the transit industry, backed up by real customer service and technical support.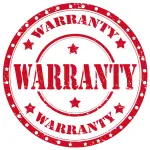 Limited Lifetime Warranty
We stand behind all of our products with a Limited Lifetime Warranty. All of our signs come with excellent customer service and our Rapid Return Guarantee. For details about our Limited Lifetime Warranty for our Roller Curtain signs click here.
Contact Us
To order Transign Roller Curtain Signs, or for more information, call us Toll Free at (855) 535-7446. We are happy to assist you and answer any questions you may have.