The increasingly modern and ever-growing transit market calls for safety and efficiency in all aspects of business. Transign response to this demand is an advanced transit GPS system, utilizing our relationship with Passio Technologies, that is equipped with integrated communications devices and advanced software, designed to create safer transportation environments, not only for passengers and pedestrians, but also to enable a more reliable and distraction-free work environment for operators, directors, and maintenance personnel.

GPS sign systems that use intelligent transportation solutions provide transport agencies real-time communication and GPS tracking by linking their on-board devices with a centralized mobile data terminal. This further allows seamless communication with central management and bus station/terminal information systems, as well as the devices and smart phone mobile apps in the hands of passengers. A central mobile data terminal is enabled with many functions including operator voice announcements, fare collection, next stop requests, automated passenger counting, on-board bus map locations, bus route management, and real time updates of arrivals and departures, as well as potential delays in bus schedules, just to name a few.

Transign's GPS-enabled LED Destinator (LED EnCompass) system displays information automatically based on the vehicle's destination and other on-board activities. The exterior facing signs trigger next destination displays based on pre-set geo-fencing GPS data. They can likewise display emergency alerts and other relevant localized information. Interior facing signs can directly integrate with AVA (automated voice announcements) in order to provide audio announcements for approaching stops, enabling full compliance with ADA standards, as well as enhanced communication with riders. Other interior monitors and displays can enhance communication and advertising opportunities through video playback and other location-based announcements or promotions. These systems can also be used alongside existing bus station information systems in order to seamlessly integrate on-board communication with waiting passengers.
Buy America - Made in the USA
Our GPS sign systems are proudly made in Michigan in full compliance with the Buy America Act.
About Transign
Transign has been supplying the transit industry with destination signs for over 60 years. Under the committed leadership of the owners and management team, Transign continues to serve the transit industry, backed up by real customer service and technical support.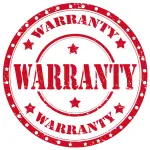 Limited Lifetime Warranty
We stand behind all of our products with a Limited Lifetime Warranty. All of our signs come with excellent customer service and our Rapid Return Guarantee. For details about our Limited Lifetime Warranty for our GPS Sign click here.
Contact Us
To order Transign GPS sign systems, or for more information, call us Toll Free at (855) 535-7446. We are happy to assist you and answer any questions you may have.