Transign's LED Destinator® (IPS) interior passenger signage combined with Intermotives FlexSpeak ADA TM offers a Complete Bus Stop Announcement System
Automated audio/visual voice annunciator system provides an improved transit experience for ALL passengers
Automatically broadcasts bus route and safety information with VERBAL and VISIBLE communications
Complete system is fully compliant with the Americans with Disabilities Act (ADA) stop announcement regulations
Integrated GPS unit delivers accurate location details to automatically trigger system messages
Connects to the vehicle's public address (PA) speaker system for passenger audio announcements
System interfaces with in-vehicle destination sign (included) and activates display to show corresponding messages
Fixed route stop locations and messages are easily configured using the FlexSpeak programming utility software
Audio files are created with a natural voice text-to-speech converter; dual language capability
Recommend adding a Public Announcement (PA) system to allow for better audio coverage throughout vehicle
FlexSpeak ADA Complete System package includes:
Speaker Module kit with GPS
Transign LED Destinator® IPS-Interior Passenger Sign
Micro SD card and card reader
Access to programming utility and bus stop selector web app
Recommendations and instructions for creating audio files
Tutorial videos
Tech support
Passenger Announcements:
"Welcome to [company name]"
"Caution: Vehicle is stopping"
"Caution: Doors are opening"
"Caution: Vehicle is preparing to move"
"Watch your step"
"Please sit down"
Route Stop Messages:
"Stop requested"
"Next stop: Main Street"
"Now stopping at Main Street"
"Prochain arrêt: Main Street" (French)
"Siguiente parada: Main Street" (Spanish)
In 2009, the American Public Transportation Association (APTA) put a high priority on minimizing driver distractions and interruptions caused by electronic equipment (visit www.apta.com/resources/standards for more information).
In pursuit of this goal, Transign makes the most affordable and effective hands-free solution available, suitable for all fixed-route fleets, both large and small.
COMMITTED TO EXCELLENCE
Established in 1959, Transign is a leading provider of high-quality signage for the transit industry. We remain committed to providing world-class U.S. based customer service and technical support.
LED DESTINATOR® LIFETIME WARRANTY
With a warranty that outlasts the life of most vehicles (100,000 hours at full brightness), our signs will exceed expectations in reliability and performance.
About Transign
Transign has been supplying the transit industry with destination signs for over 60 years. Under the committed leadership of the owners and management team, Transign continues to serve the transit industry, backed up by real customer service and technical support.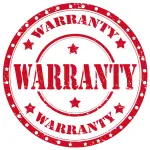 Limited Lifetime Warranty
We stand behind all of our products with a Limited Lifetime Warranty. All of our signs come with excellent customer service and our Rapid Return Guarantee. For details about our Limited Lifetime Warranty for our Voice Announcements System click here.
Contact Us
To order Voice Announcements System, or for more information, call us Toll Free at (855) 535-7446. We are happy to assist you and answer any questions you may have.