Transign's Stop Requested signs are being used by a growing number of large and medium size transit authorities across the United States. These signs are versatile, efficient, and reliable.

Transign® Stop Requested signs are used internationally to communicate when a passenger has used the next stop request system, and have been considered an industry standard for nearly 60 years. These high quality signs can also convey messages to departing passengers for safety or wayfinding purposes, such as "Stop Requested", "Watch Your Step", or "Exit" indicators.
To ensure full ADA compliance, these signs can be integrated into any stop request design, including pull cord and button activation, or third-party software systems. Transign supports a variety of installation types, languages, and viewing angles. With both traditional colorful LED backlit lenses and full LED stop signs, we have a solution for every need and budget. All Transign products are proudly made in Michigan, USA, in full compliance with Buy America standards, and are backed by excellent warranties and local customer support.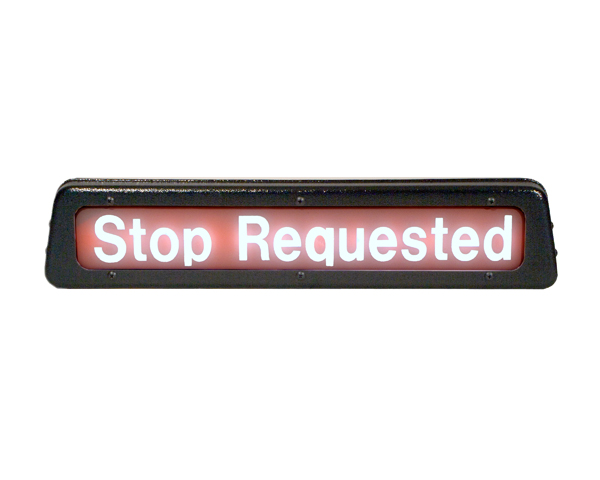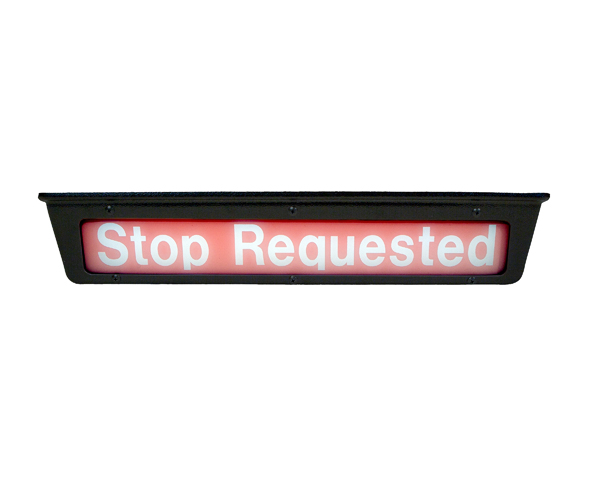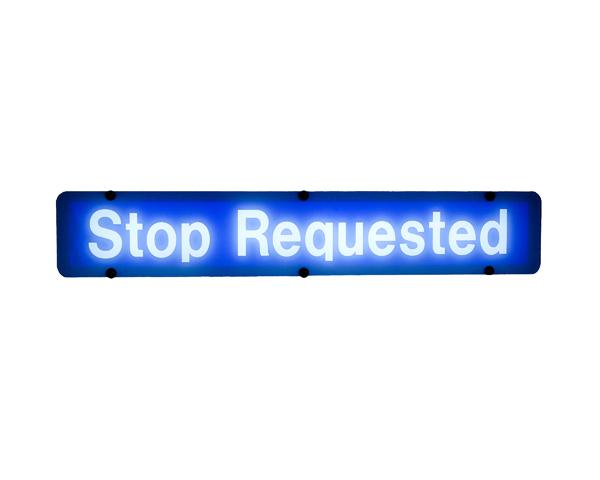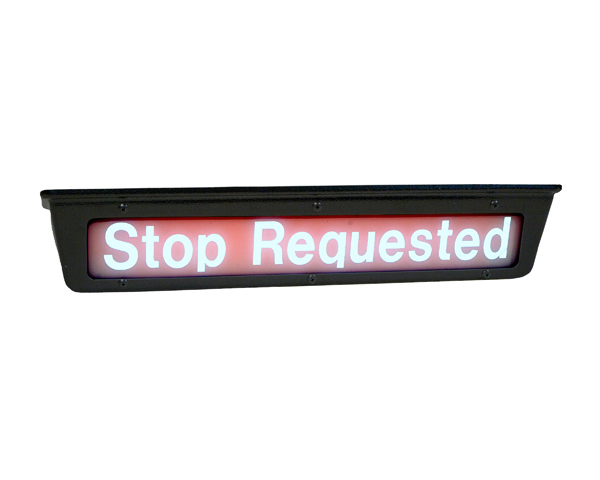 We make a number of different types of Stop Requested signs to meet your specific requirements.
Easy installation

Flush, ceiling or surface mounted

ADA compliant fonts and colors

Any font/color combination

Back-lit by efficient LED's

Any language

Available in 12 and 24 VDC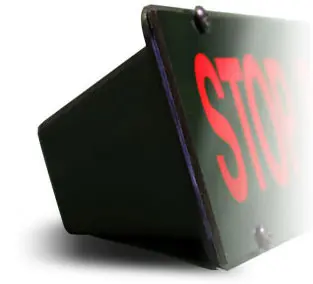 Buy America - Made in the USA
Our Stop Requested Signs are proudly made in Michigan in full compliance with the Buy America Act.
About Transign
Transign has been supplying the transit industry with destination signs for over 60 years. Under the committed leadership of the owners and management team, Transign continues to serve the transit industry, backed up by real customer service and technical support.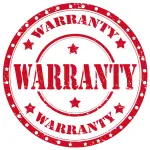 Limited Lifetime Warranty
We stand behind all of our products with a Limited Lifetime Warranty. All of our signs come with excellent customer service and our Rapid Return Guarantee. For details about our Limited Lifetime Warranty on our Stop Requested Signs click here.
Contact Us
To order Transign Stop Requested Signs, or for more information, call us Toll Free at (855) 535-7446. We are happy to assist you and answer any questions you may have.